chris
Posts by chris
Duration is a timeline for creative coding. Create live performances, interactive installations, and music visualizations by synchronously composing servos, lighting, and projection.
This set of questions gets you ready for the theory assessment for level 4 Digital Video units.  We are going to look at the theory behind the practical work you have been doing to make your videos.
What does the term ADC stand for?

Give a common term for describing the quality of images produced by a digital video camera.
Give two examples of video file endings
What does the term CODEC stand for?
Give two video editing software applications.
How are video file sizes measured in terms of the amount of data they contain?
Give a common way of transferring video from a camera onto a PC to be edited.
Describe how you would publish your video project to your blog.
Give one difference between a high definition and a standard definition video?
When you are working with lots of media files on a video project where is the best place to keep them?
What happens to the size of a video file when it said to be compressed?
What are the three main layers of an audio soundtrack for a movie?
Give two examples of audio file types.
How many frames are usually in 1 second of good quality video?
Give one example of how you could create a video without using a video camera.
Try and give a short answer to all of the above.  Think about what you have done for your practical work and also take notes from the class tutorials.
Although the first to be published, this is intended as the third in a series of resources developed by the RSE and the BCS Academy of Computing that exemplify a subset of the Computing Science-related outcomes of Curriculum for Excellence at Levels 3 & 4 and beyond specifically, in this case, National 4 Computing Science.In addition to providing a course in programming for mobile devices, it explores new paradigms in Computing such as mobile technologies and new interfaces, whilst providing ample opportunity for inter-disciplinary linkage. Exercises are provided with sample answers and there are many additional activities which can be used to both broaden and deepen the topic.Above all, this resource should not be seen as prescriptive. It contains guidance and suggestions which can make learning more engaging, while fostering computational thinking and greater understanding of Computing Science concepts in learners.This resource was partially funded by a grant from Education Scotland.
via The Royal Society of Edinburgh | Mobile App Development.
CSS Reference« W3Schools HomeNext Reference »W3Schools CSS reference is tested regularly with all major browsers.CSS PropertiesCSS Property GroupsAnimationBackgroundBorder and outlineBoxColorContent Paged MediaDimensionFlexible BoxFontGenerated contentGridHyperlinkLineboxListMarginMarqueeMulti-columnPaddingPaged MediaPositioningPrintRubySpeechTableText2D/3D TransformTransitionUser-interface
via CSS Reference.
Here are some suggestions for evaluating your static interface template designs before moving on to the interactive design version where you have added some functionality.
Look – Do the colour and font combinations appeal?
Layout – Is the grid layout clear and easy to understand?
Legibility – Is the text content easy to read?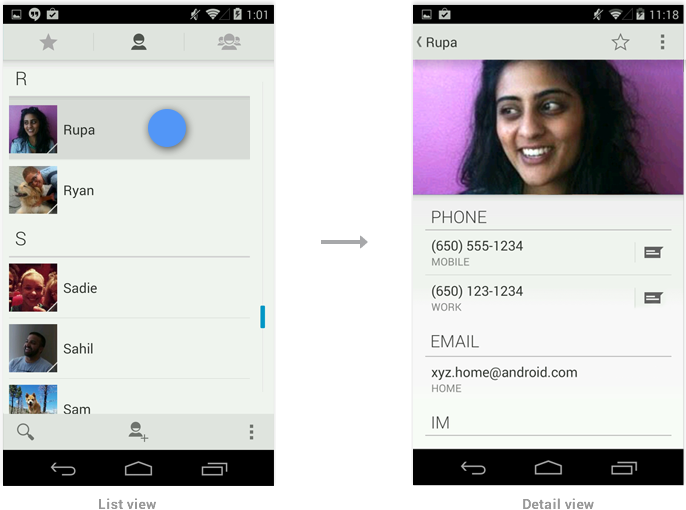 This is still a fairly subjective judgement on the part of your testers and you could go for a rating scale of between 1 to 5, say, where 1 is poor and 5 is good,
You could also record any problems they have in understanding what the templates are intended for, plus any comments they make.
About
Learning Creative Learning is a course offered at the MIT Media Lab. It introduces ideas and strategies for designing technologies to support creative learning. This semester, for the first time, P2PU and the Media Lab are working together to bring the course online. We are opening up the seminars, course materials, and hands-on activities to anyone with a computer and Internet access. It's a big experiment, we expect to learn a lot, and we hope you'll enjoy it.
How is this going to work? What will I be learning and doing?
You learn a whole lot about learning. And because learning (and learning about learning) is more fun with more people we'll group you with other students, so you can share ideas, give each other feedback, and make new friends. Each week we'll focus on a particular topic related to creative learning, such as "Interest-Based Learning" or "Powerful Ideas" or "Tinkering." We'll host a panel discussion, inviting some of the world's best thinkers and builders to join us in person or online. You'll be able to suggest questions beforehand and follow along live (or watch it later). We'll also design a hands-on activity for each week that you can tackle on your own or in a group (more fun!). You'll get a chance to experiment with lots of different technologies and projects – many of which were developed in the Lifelong Kindergarten group right here at the MIT Media Lab.
I once found a set of Speedball pen nibs as a kid. I was familiar with conventional pen and ink usage, but had never seen nibs like this before. It wasnt until taking a calligraphy course in college with Professor Don Anderson, author of "The Art Of Written Forms" that I ran across them again and had a chance to try them out. The times have evolved a lot since then and so much of the calligraphic art is becoming lost to digital convenience, but leafing through some vintage ephemera turned up this tasty reminder of how much type production was once done by hand.The Speedball Steel Brushes product are almost a century old and are still used and available, but from the 1920s through the 1940s, their more extensive presence in art production justified publishing a semi-annual "Speedball Text Book" booklet written by Ross F.George. This stapled, paperbound periodical presented type styles that were current and gave a step-by-step process of how they could be recreated with the use of the Speedball pen nibs. These manuals are wonderful testaments to the lettering styles and production techniques of the day.
Skeuomorphism in User Interface Design, What is It?
Paula Borowska  •  Design  •  February 2, 2013  •  8 Comments
In the last few weeks the debate over skeuomorphism has been getting more and more heated. I would like to make two points for you in this post. First, what skeuomorphism actually is – as I've seen so many people not fully understand it – and two some examples of it for you to get inspired by.
What skeuomorphism actually is?
Skeuomorphism is the imitation of another object by copying its material AND shape AND functionality. I have noticed way too many people assume that skeuomorphism is only about the texture like faux leather or faux wood. However, that is by far not the case as skeuomorphism is also about the shape and functionality. Sometimes the object doesn't actually do anything but provides an idea that it does like a paperclip on a side of a webpage –it provides the idea that it is holding up the page.
via Skeuomorphism in User Interface Design, What is It? – Designmodo.
Flat design – a concept popular many years ago in design – is making a comeback.With many redesigns and new websites employing a flat design scheme, the trend is appearing almost everywhere, both on websites and in app design.Its popularity has been made even more popular by the releases of Windows 8 and the new Google design, which includes a completely flat aesthetic. And other popular sites use this theme as well.Can you make it work for your project? Does this more simple design scheme work for you?
via Flat Design: Can You Benefit from the Trend? – Designmodo.
Creating an App Inventor App begins in your browser where you design how the app will look. Then, like fitting together puzzle pieces, you set your app's behavior. All the while, through a live connection between your computer and your phone, your app appears on your phone.